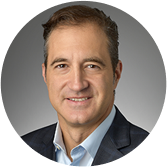 Jeffrey J. Laurent, MD
Jeffrey J. Laurent, MD
Neurosurgeon
Dr. Laurent is a board certified neurosurgeon who specializes in the treatment of complex spine problems. His main area of interest is applying minimally invasive techniques to more complex spinal problems which have traditionally been thought to only be amenable to open conventional spinal surgery. Areas of interest include: Degenerative spine disease, deformity correction, and discogenic pain.
Dr. Laurent graduated from the University of Virginia Medical School with honors. He was one of only 5 students in his class to be elected into the Alpha Omega Alpha honor society as a third year student.
After completion of a general surgery internship, Dr. Laurent was trained in neurosurgery at the University of Virginia. During his training he was involved in research on the use of spinal biologic agents to achieve fusion through percutaneous delivery systems. As a resident, he developed his initial interest in minimally invasive spinal techniques and assisted on the first surgeries of this type performed at the University. During this time, he spent a year as a fellow at Auckland Hospital in New Zealand. After completing his residency he then went on to spend a year as an instructor/fellow at the University of Alabama-Birmingham Medical Center. During this year, he was awarded the Congress of Neurological Surgery Spine Fellow award.
Following fellowship, Dr. Laurent joined Neurosurgical Specialists Inc. in Norfolk, VA. He remains active in teaching courses in minimally invasive techniques and new product development and clinical trials.
Education
Undergraduate: Hampden-Sydney College; Hampden Sydney, VA
Medical Degree: University of Virginia; Charlottesville, VA
Internship, General Surgery: University of Virginia; Charlottesville, VA
Residency, Neurosurgery: University of Virginia; Charlottesville, VA
Fellowship, Complex Spine and Deformity: University of Alabama; Birmingham, AL
Areas of Specialization
Complex Spine Surgery
Minimally Invasive Spine Surgery
Degenerative Spine Disease
Deformity Correction
Discogenic Pain
Disc Replacement
Clinical Research
Minimally Invasive Product Development
Certification
American Board of Neurological Surgery
Appointments
Surgical Executive Committee, Sentara Princess Anne Hospital
Physician Lead – Back and Neck Center, Sentara Princess Anne Hospital
Hospital Privileges
Bon Secours DePaul Medical Center
Chesapeake Regional Medical Center
Sentara Princess Anne Hospital
Professional Associations
Fellow, American Association of Neurologic Surgeons
Member, Congress of Neurological Surgeons
Member, John A. Lane Society
Awards & Honors
Top Doc in Neurologic Surgery, as voted on by peers, Coastal Virginia/Hampton Roads Magazine, 2017, 2019, 2020, 2021 and 2022
University of Virginia, Alpha Omega Alpha Honor Society
Congress of Neurological Surgery Spine Fellow Award
Family & Interests
Dr. Laurent lives in Chesapeake with his wife and family. He enjoys spending time with family, golf, playing guitar, and skiing.
Patient Reviews