About the Jordan-Young Institute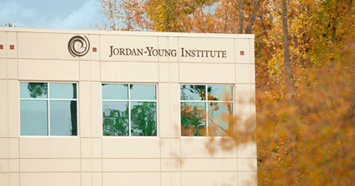 Offering patient focused, lifestyle based outcomes
At Jordan-Young Institute, we focus on both conservative care and the most technologically advanced surgical procedures. We address orthopedic issues across a wide spectrum of patients, from the injured elite athlete to the senior desiring an improved mobility and function. Each of our physicians is assisted by a dedicated team of caring professionals who will help you navigate your path to recovery.
Our surgeons pride themselves on their surgical acumen. Coming together from top-ranked Institutions in the United States, they have knowledge and expertise in the latest advances in medical science and minimally invasive surgical techniques. We have also helped pioneer new advances in orthopedics, from cartilage restoration to innovative techniques in joint replacement. Our surgeons' battery of skills will ensure that you receive the best medical advice for restoring your health and helping return you to the activities that you enjoy.
Our Physiatrists are forward-thinking as well. They rely heavily on evidence based medicine: what is researched and most likely to help return patients to good mobility and function?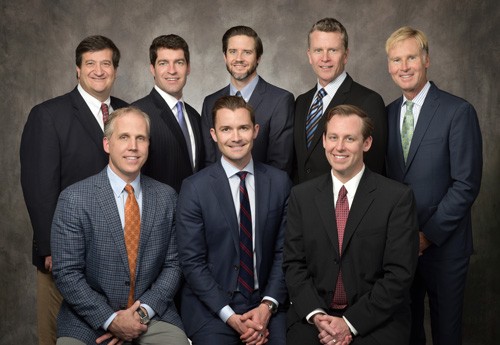 We perform thousands of surgeries per year involving the knee, shoulder, hip, elbow, spine, foot & ankle. These procedures range from the most minimally invasive arthroscopic procedures to the more complex joint replacement revision procedures. Our surgeons are considered both regional and national experts for many of these procedures and thus routinely serve as instructors and authors for a variety of Orthopedic training courses and texts.
When surgery is not an option, or if you are not quite ready for it, our physiatrists can help address the pain and help you improve function. They utilize a variety of non-surgical techniques, including steroid injections, regenerative medicine (such as Platelet Rich Plasma and Bone Marrow Concentrate Therapies), and nerve blocks.
Our physical therapy team is also here to help you return to the activities you enjoy. They implement a variety of treatments to best address impairments and functional limitations specific to each individual patient by employing biomechanical analysis, manual rehabilitation, and creating pre and post surgical programs to maximize benefits of surgery.
At Jordan-Young Institute, we focus on restoring our patients to an active lifestyle. We are living longer, more active lives and frequently, our joints and spines aren't able to keep up due to injury or degeneration. Our goal is to address these issues, so that we can help our patients achieve maximum mobility while minimizing pain.
We invite you to learn more about our physicians and their specialties. Contact us today at to schedule an appointment.